K-Beauty Lip Care 101
DISCLAIMER
This blog has not been approved by your local health department and is not intended to provide diagnosis, treatment, or medical advice. Read More

This blog has not been approved by your local health department and is not intended to provide diagnosis, treatment, or medical advice. The content provided on this blog is for informational purposes only. Please consult with a physician or other healthcare professional regarding any medical or health-related diagnosis or treatment options. Information on this blog should not be considered as a substitute for advice from a healthcare professional. The claims made about specific products throughout this blog are not approved to diagnose, treat, cure, or prevent disease.
In this article: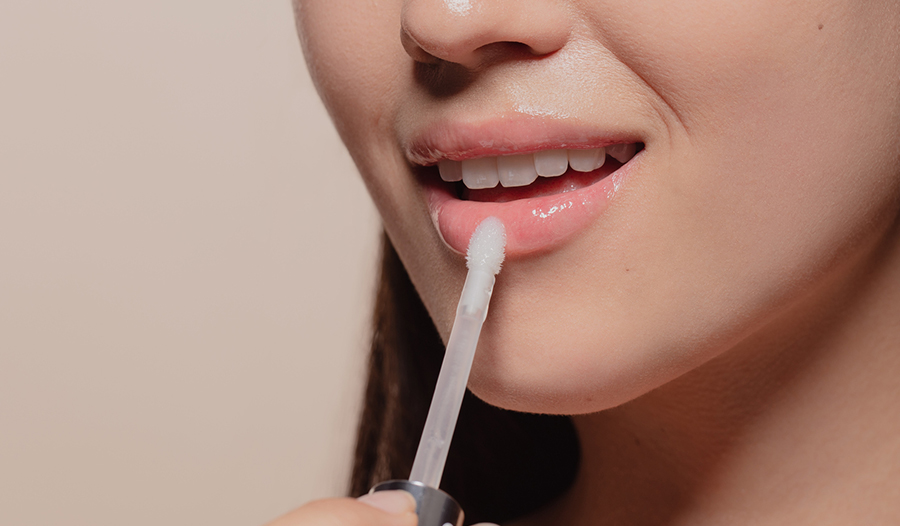 ‌‌‌‌K-Beauty Lip Balms
Lip balms from Korea are not dissimilar to other lip balms you're used to. They provide moisture to dry or chapped lips and keep lips looking plump and hydrated. So if you want to start with something simple, we recommend trying a lip balm first.
Tony Moly Liptone Lip Care Stick comes in stick format, easy to twist up and down to dispense the product as needed. There are several flavors, such as Honey Moisture, Rose Blossom and Mint Light.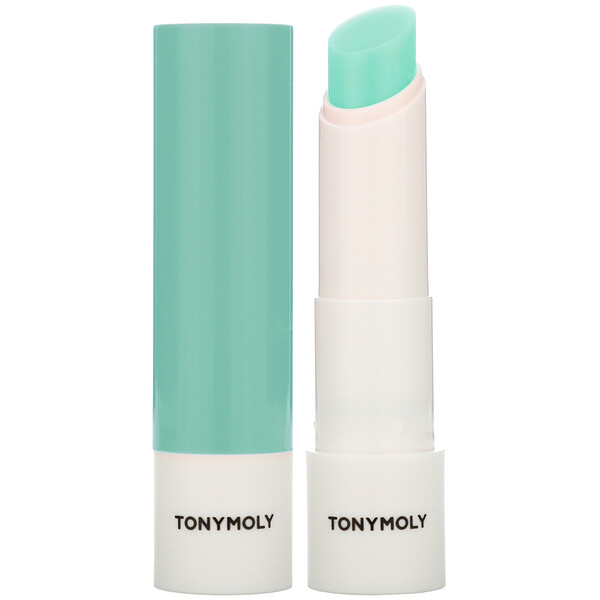 Innisfree My Lip Balm comes in tube format, which is hygienic and easy to apply. It's lightweight, non-sticky and botanical oils add a moisture boost to the formula. It comes in a few unique flavors, such as Wedding Peach Tea, Wild Hibiscus and Homemade Lemon Tea.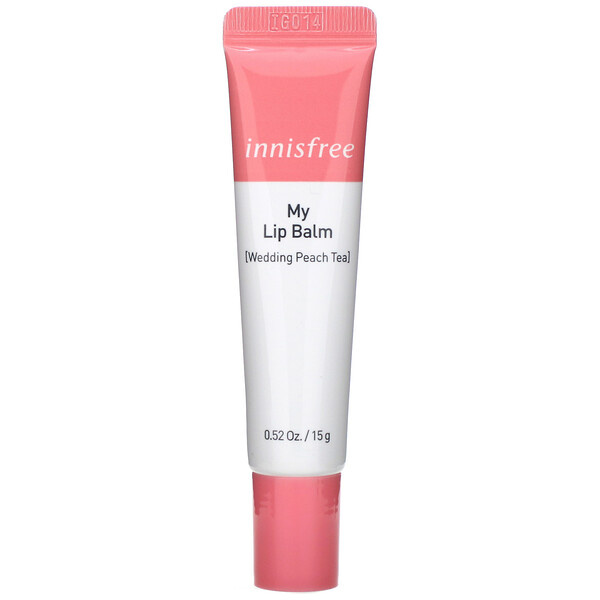 If you're into cute packaging, K-beauty lip balms should definitely be your first stop. Tony Moly carries a Mini Cherry lip balm that is quite literally, in the shape of a cute cherry. If you prefer bananas, they have of the Magic Food Banana Lip Balm, with banana fruit extract.. Skinfood makes one for avocado lovers in the shape of an avocado, reminiscent of the EOS egg shaped lip balms that were a huge hit a few years ago.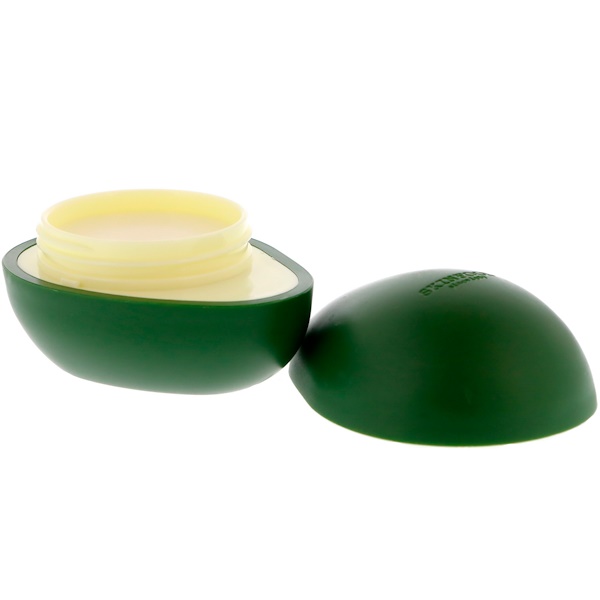 ‌‌‌‌K-Beauty Lip Tints
Korean lip color trends are all about wearable, natural looks, but that doesn't mean bright colors are out of the question. Reds, pinks, corals and oranges are all acceptable lip colors that pair well with a typical simple eye look, but the only difference is that the lip colors are not typically hyper matte liquid lipsticks or super pigmented bullet lipsticks with edges defined by a layer of lipliner.
Instead, lip tints reign supreme in Korea, as they are extremely long-lasting, come in a variety of finishes, and are customizable either through layering for opacity, or through a technique called "gradient lips" (also known as watercolor or ombre lips) with blurred edges and concentrated color in the middle of the lips, similar to the effect after eating a popsicle.
The Yadah Be My Tint Lip Tints are a liquid lip tint, with a sheer, watery texture and buildable color. With its thin consistency, you can build up layers for more opaque color all over your lips, or you can build up the color just in the center of your lips for that gradient lip look. A light application of foundation or concealer (leftover from your base makeup application on a beauty sponge or brush) over the edges of the lips prior to the lip tint can help to create the ombre effect. Another technique for gradient lips is to also use a finger to blend the color on the lips after applying the lip tint. Peach Coral is a light baby pink on the lips, Wannabe Pink is a darker pink and Real Red is cherry red.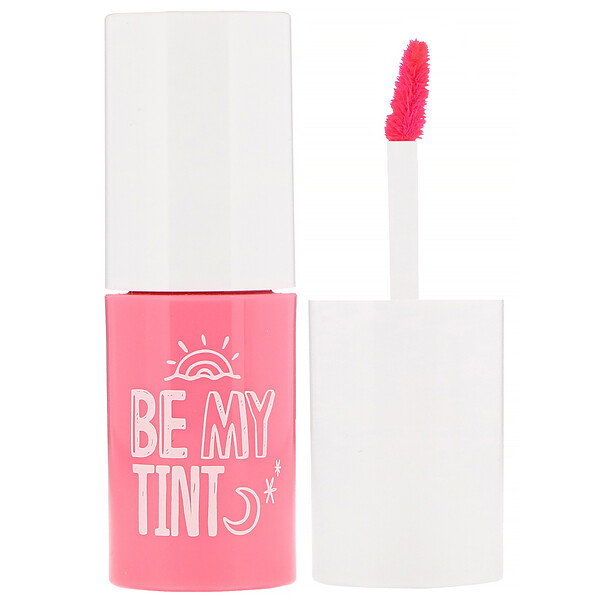 Peel-Off Lip Tints are unique in that after application of the product, you wait 5 to 10 minutes for it to dry, then peel off the film of color, leaving behind a long lasting and vivid lip stain that will last the entire day. The Saem Saemmul Wrapping Tint in Redberry goes on extremely glossy with a deep red hue, but peels off to a lighter reddish pink. It is better suited to an all over lip stain rather than gradient or watercolor lips.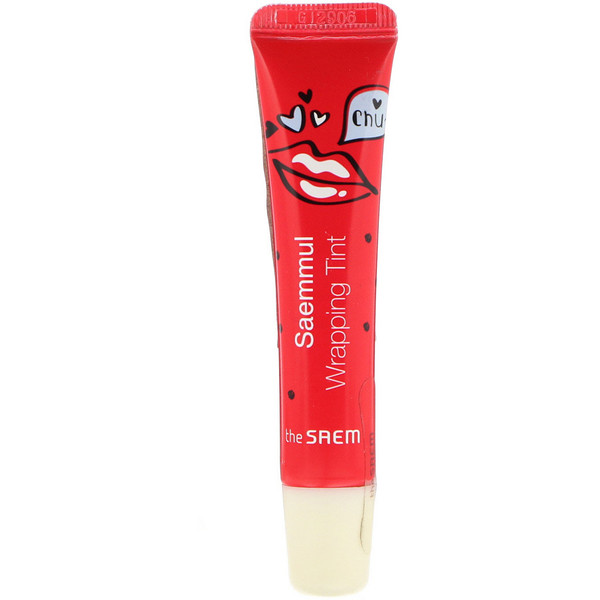 The Saem also makes two other types of lip tints: The Saemmul Mousse Candy Tint and Water Candy Tint. The Mousse Candy Tint is creamier and more matte, while the Water Candy Tint is thinner and more translucent or glossy on the lips. Combining the two in layers can result in gradient lips.
If you can't decide between creamy and matte, or translucent and glossy, you can get the best of both worlds with the VT X BTS Stay It Half N Half Tint, that has a dual sided applicator with both types of tint. Gradient lips are easy to achieve with a dual product like this, with the creamy side going on first all over the lips, and the glossy tint in the center, then blended out to create the ombre. The VT X BTS Stay It Half N Half Tint comes in three shades: More Red, If Rose and Most Coral.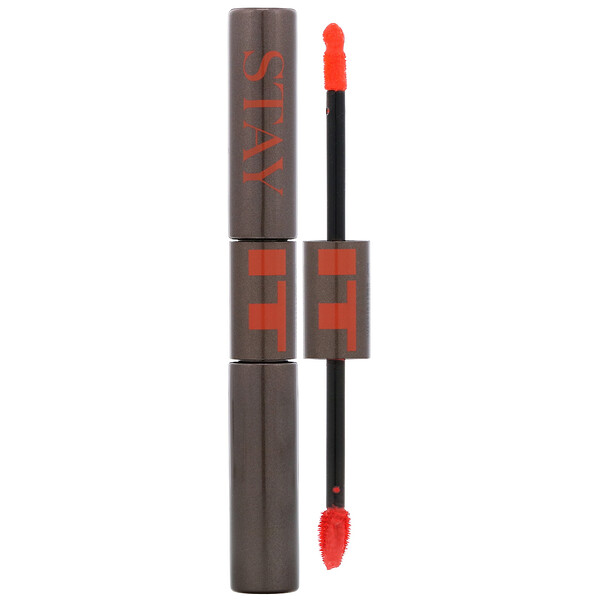 ‌‌‌‌K-Beauty Lip Gloss and Lip Oils
Shimmery or pigmented western style lip glosses with a doe foot applicator are not super common in Korea since lip tints are the way to go. Instead lip glosses can come in a "gloss bar" packaging, which is a cross between a lip balm and lipstick, such as the Tony Moly Petite Bunny Gloss Bar. Adorned with a cute bunny shaped packaging, the gloss bar has a sheer color and glossy shine. Available in Juicy Strawberry (sheer pink) and Juicy Grape (sheer purple) on iHerb Beauty.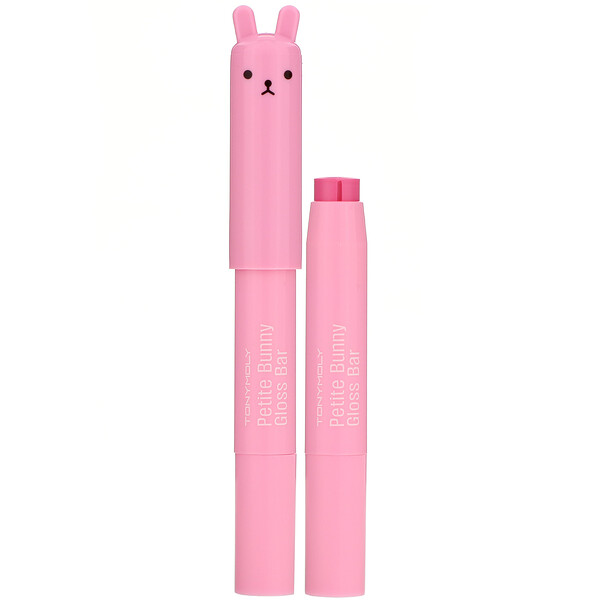 Lip Oils are also more common than traditional lip gloss, used to add shine on top of lip tints or balms, and slip in an extra dose of moisture. Petitfee carries a volumizing Super Volume Lip Oil, and one called Super Seed Lip Oil, made with 11 different types of seed oils and infused with honey for maximum nourishment and extra supple lips.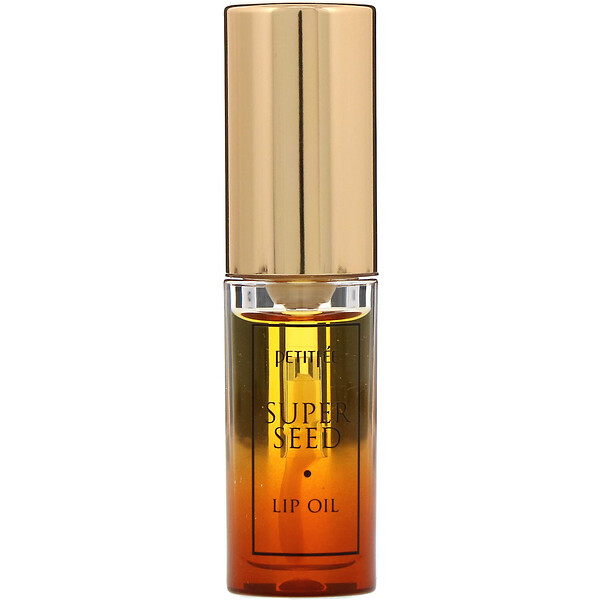 ‌‌‌‌K-Beauty Lip Sleeping Masks
Lip sleeping masks have been a huge hit in recent years, and for good reason. The best time to use a moisturizing lip treatment is while you're sleeping, so it has time to absorb and heal chapped lips. After wearing lip tints that can be drying to the lips all day, sleeping masks can be the moisture supercharge you need while you sleep. You'll wake up with soft and moisturized lips, without needing to do much else. What's not to love?
The most well-known lip sleeping mask is the Laneige Lip Sleeping Mask in Berry. Its jelly texture makes it smooth to apply, and the Laneige Moisture Wrap technology activates a Beta-glucan mineral network while you sleep, forming a moisturizing film over your lips to trap moisture in your lips. Laneige also releases fun flavors periodically, like Apple Lime and Choco Mint.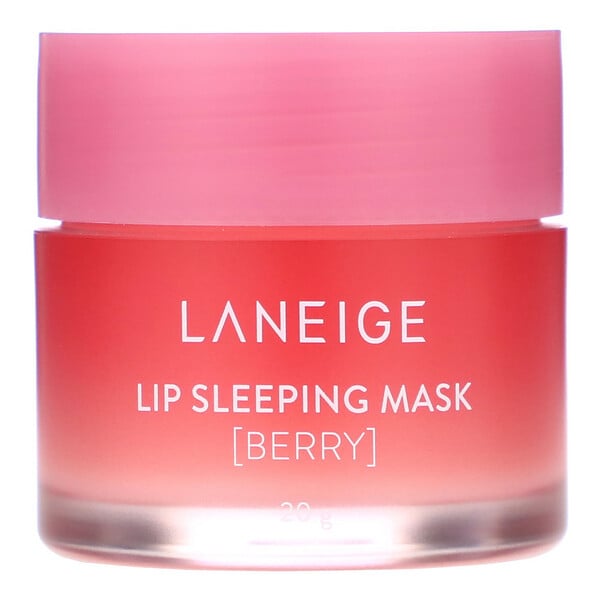 The Petitfee Oil Blossom lip masks use nutrious plant oils to moisturize lips, such as Moringa, Argan Jojoba and Meadowfoam Seed Oils to reduce moisture loss and improve dryness. They come in two varieties that include another oil for that extra bump in moisturization and that also give each their signature color, since they don't use artificial dyes: Sea Buckthorn Oil (golden yellow) and Camelia Seed Oil (light pink).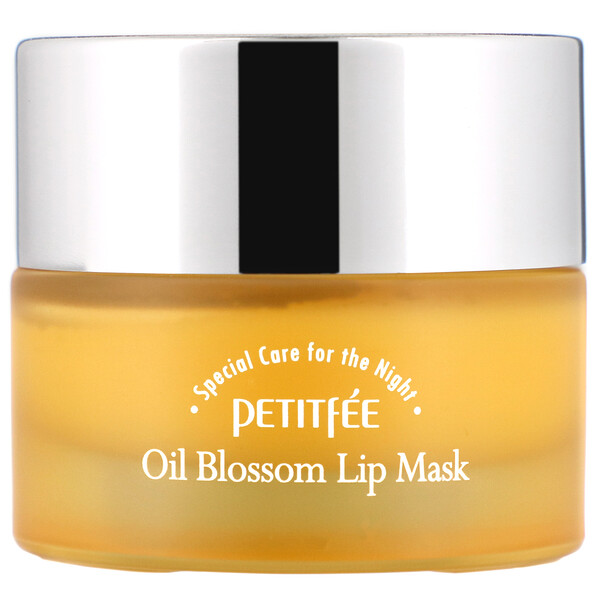 If you prefer naturally derived ingredients, look no further than the Innisfree Lip Sleeping Mask with Green Tea. Made with green tea from Jeju Island, a volcanic island in South Korea, famous for its pristine and clean ingredients and home of Innisfree's flagship store and café, this lip sleeping mask nourishes your lips with botanical oils and antioxidants while you sleep.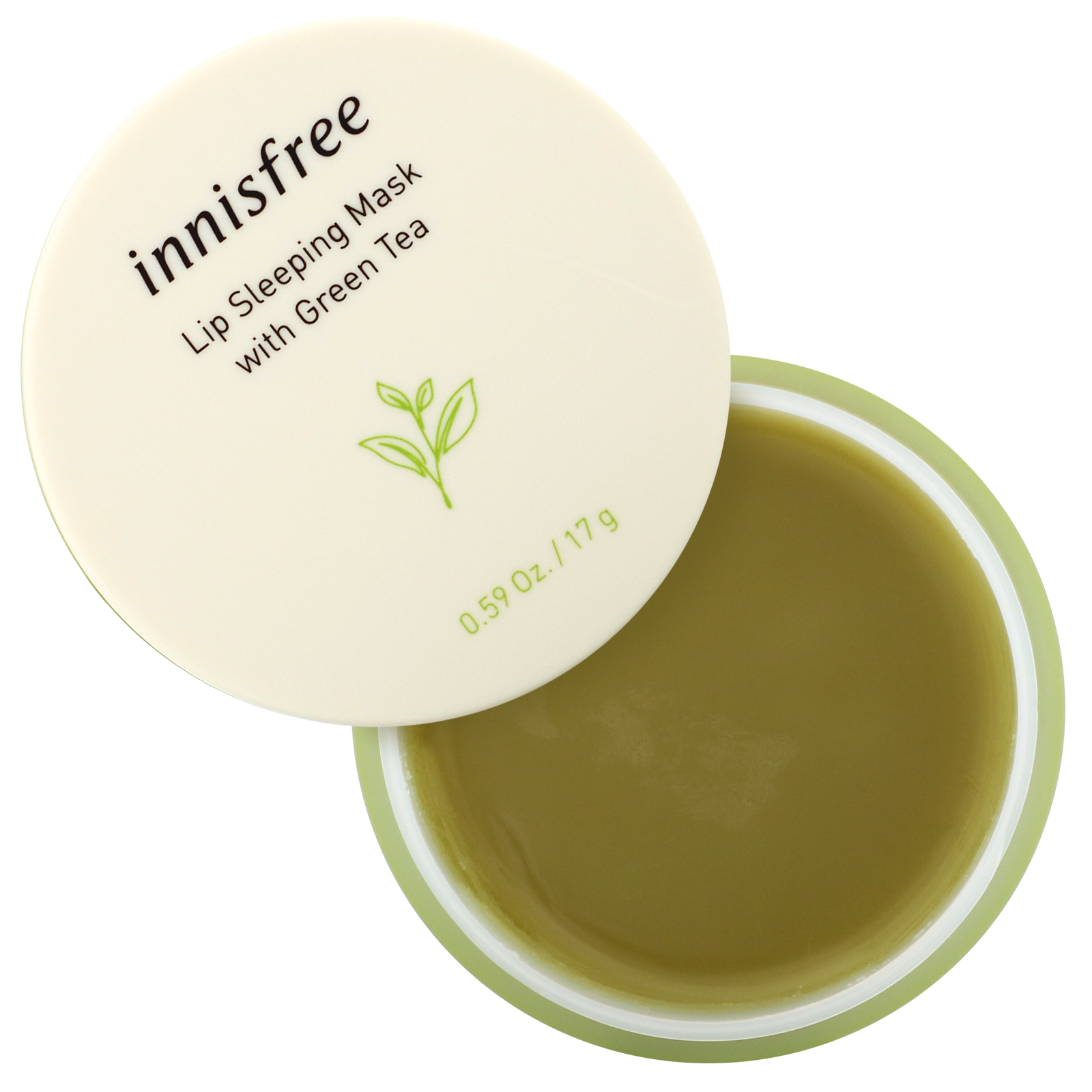 Another option is the Dear Packer Plum Seed Sleeping Lip Mask, made with manuka honey and virgin plum oil for deep moisturization and nourishment of the lips. The texture is thick and rich so that it does not transfer while you are sleeping, so you'll wake up with soft, nourished lips.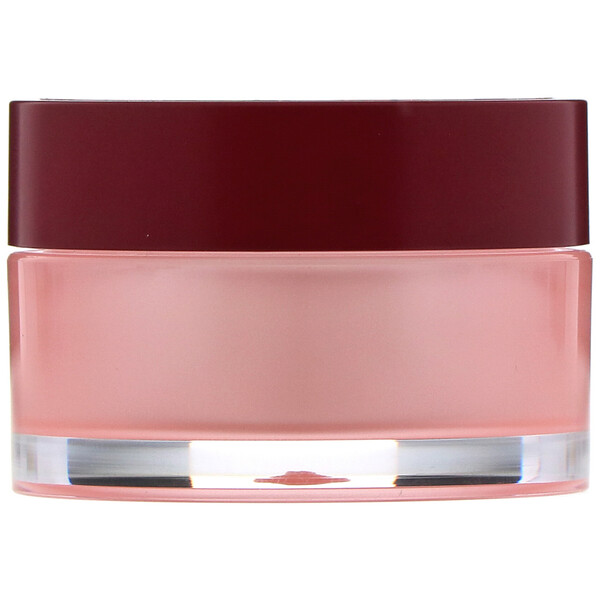 ‌‌‌‌K-Beauty Lip Patches
The name "Lip Patch" is a bit of a misnomer, but K-Beauty Lip Patches are basically hydrogel sheet masks for, you guessed it… your lips. Just as you would treat your face to a sheet mask when it needs an extra boost, lip patches have the same effect, but for your lips.
The Tony Moly Kiss Kiss Lovely Lip Patch is a great affordable option infused with collagen and strawberry, blueberry and blackberry extracts. Lip patches are generally oversized and when you apply them to your lips, they will cover and moisturize your lip and chin area. Like a sheet mask, remove after 15-20 minutes and pat in the remaining essence.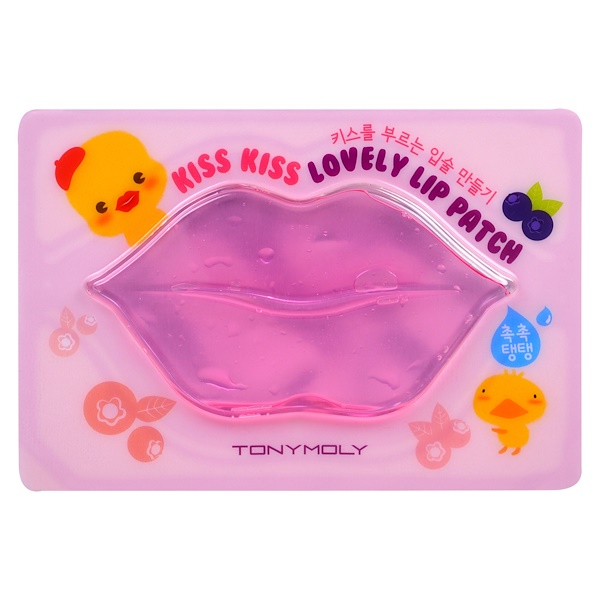 The Oh K! Chok Chok Plumping Hyaluronic Acid Lip Mask has lip plumping ingredients like hyaluronic acid and vitamin B3 to lock in moisture. "Chok chok" in Korean means "damp" or "moist" and is a desirable result from skincare and lip care products, leaving a very hydrated and juicy look.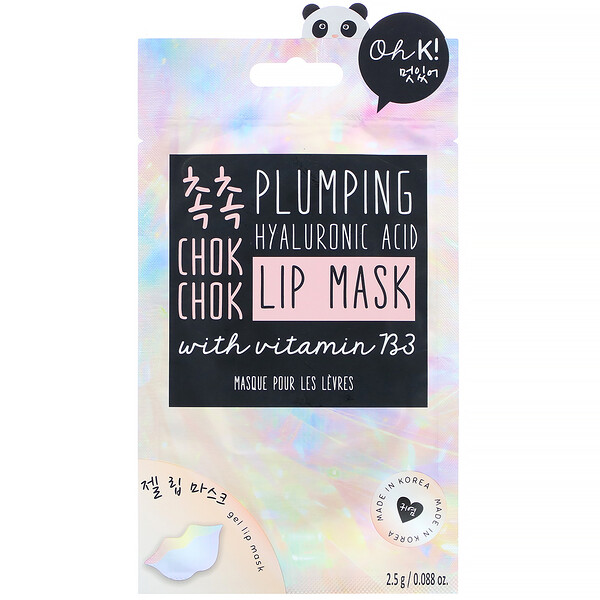 G9skin makes two varieties of hydrogel lip patches: the Self Aesthetic Rose Hydrogel Lip Patch and the Vita Ampoule Lip Patch. The Rose version uses rosewater, hyaluronic acid, collagen and honey extract to moisturize the lips, and the Vita Ampoule version also contains hyaluronic acid, along with grapefruit extract and avocado oil for even more moisture for dry and rough lips.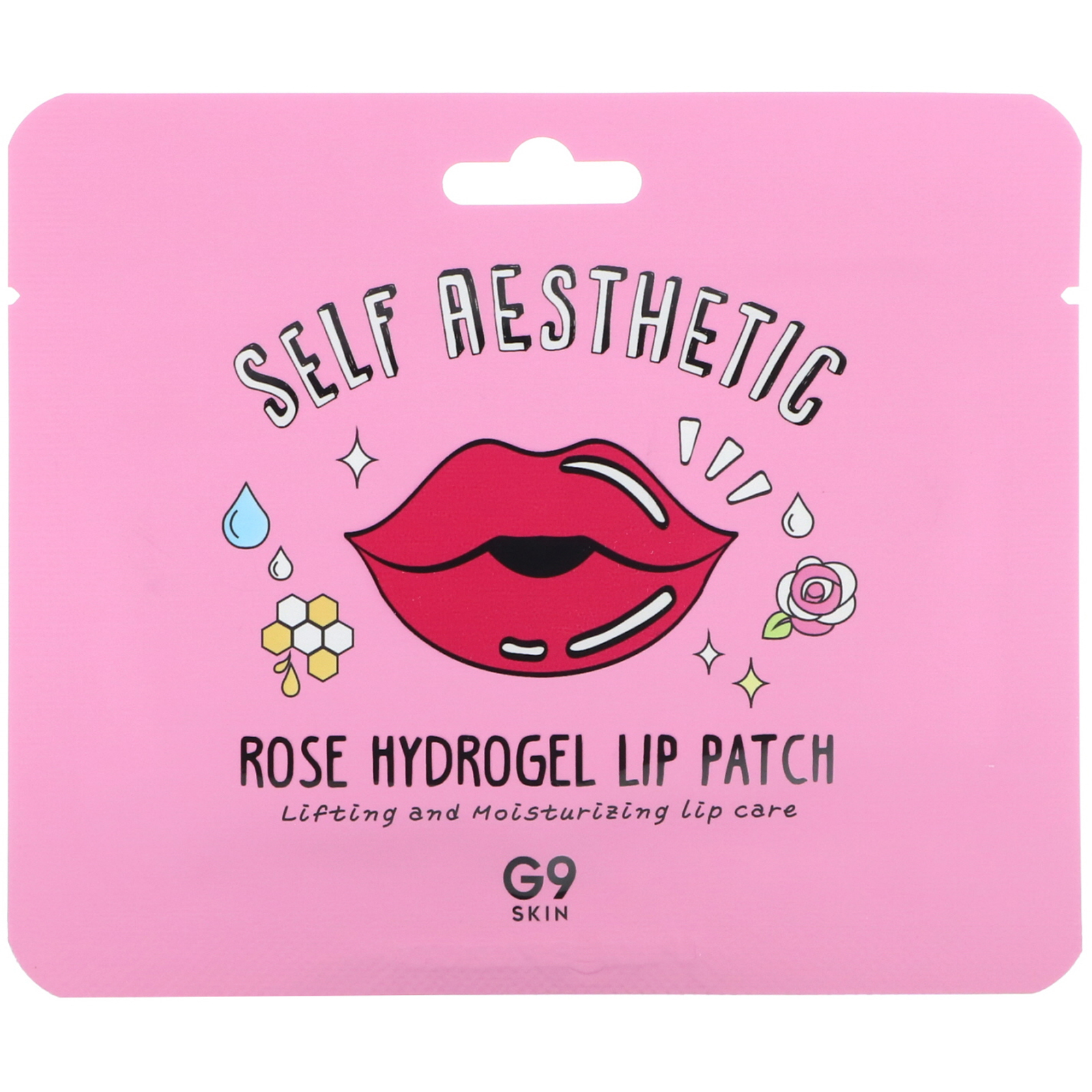 K-Beauty Lip Products and Trends
K-Beauty lip trends haven't really changed all that much since 2013, as highly moisturized and juicy lips, along with the gradient color trend have been all the rage since then. Even if gradient lips aren't your thing, K-Beauty lip products come in a variety of textures like lip balms, oils and sleeping masks, so you'll surely find one that suits your taste. One thing that all Korean women can agree on is that hydrated lips never go out of style.