How to Repair Summer Damage to Your Hair
DISCLAIMER
This blog has not been approved by your local health department and is not intended to provide diagnosis, treatment, or medical advice. Read More

This blog has not been approved by your local health department and is not intended to provide diagnosis, treatment, or medical advice. The content provided on this blog is for informational purposes only. Please consult with a physician or other healthcare professional regarding any medical or health-related diagnosis or treatment options. Information on this blog should not be considered as a substitute for advice from a healthcare professional. The claims made about specific products throughout this blog are not approved to diagnose, treat, cure, or prevent disease.
In this article: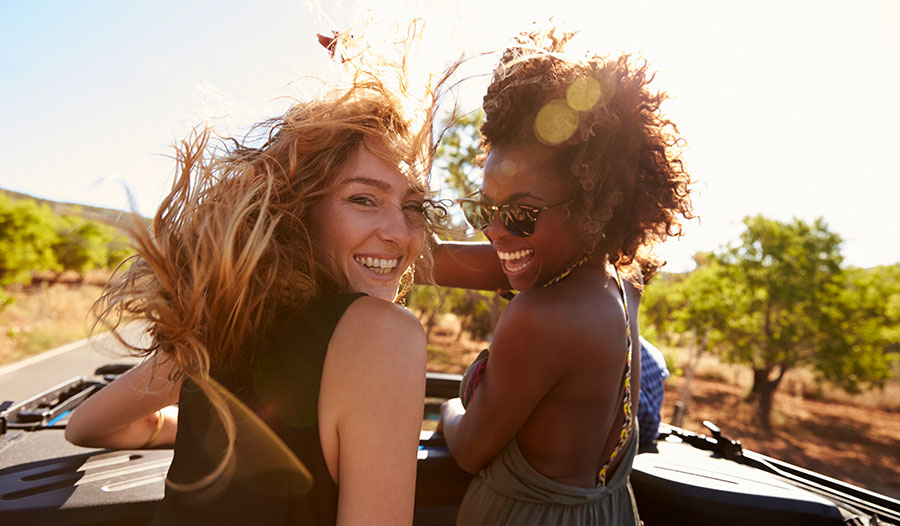 We all know that summer is one of our most active seasons, but do we all appreciate and understand how active it is on our hair? The season can cause a lot of damage to your hair!
Look back and think about all of the fun you have had, all those hours in the pool or ocean which can cause breakage and chemical buildup. Think of all that summer sun, and while it looks great when it starts to lighten your hair (and vitamin D is great for our bodies), it is ultimately starting to break down the structure. Sun exposure also changes the way your hair behaves, which is usually not a great sign. The summer events you attended have no doubt led to more styling, more heat, and more products, which means your hair is not feeling its best. I'd like to share some ways that you can start to restore your hair at home. Let's dive in!
Step 1: Detox Your Hair
The first thing you need to do is remove everything that may be stuck in your hair, like chlorine, sunblock, and hairspray products—everything you have used over the last three months to survive the summer. I'm sure you have noticed at the end of the summer that you need to use more product than usual to restore your hair. I suggest that you start with a detox shampoo. Here are three of my favorites—whether you have natural or color-treated hair, there's an option for you!
Acure Detox Defy Color Wellness Shampoo is activated by charcoal and sunflower. It has seed extract to protect the hair from environmental stress (like sunlight and free radicals) and helps with color fading. It's formulated with a great amount of moisture for color-treated hair. The solution this product provides is for color-treated brown, auburn, and dark tones. This is specially designed for darker shades of hair—anything but blonde. This will help to restore the shine in your hair. This product is 100% vegan, paraben, sulfate, and mineral oil-free.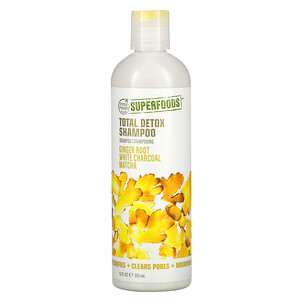 Petal Fresh Superfoods Total Detox Shampoo has some amazing ingredients. The ginger root energizes the scalp while clearing the pores and removing buildup on the hair, and the ginger scent is not overpowering. The white charcoal detoxifies by absorbing any impurities, and then you have the matcha which helps to soothe and nourish your hair and scalp.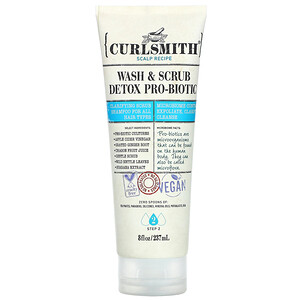 Curlsmith Wash and Scrub Detox Pro-Biotic Shampoo is an exfoliating shampoo that is suitable for all hair types, but I especially love this for my curly hair. It's gentle and effective at cleaning the scalp from dirt and product build-up, it washes out without leaving any residue, and leaves my hair feeling super clean and soft. It contains fine scrub particles (volcanic scrub) that ensure it penetrates through to the roots to exfoliate gently. It is super-charged with probiotics and skin-friendly microorganisms that strengthen the scalp's protective barrier and contains apple cider vinegar which helps melt away buildup. I recommend this being used every 4-5 washes.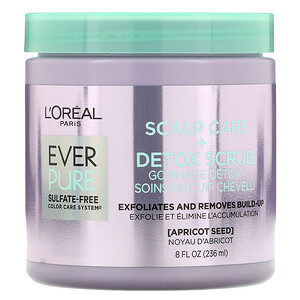 L'Oreal EverPure Scalp Care and Detox Scrub is sulfate-free and contains apricot seeds and menthol which intensely purifies and exfoliates the scalp. It removes excess oil and product build-up which helps to create a pure base for your hair care routine, while being gentle on color-treated hair. Use the scrub as often as needed, as it contains no harsh salts and is suitable for all hair types.
Step 2: Use a Moisturizing Shampoo
After all of this great detoxing of your hair and scalp, you'll want to follow up with a fantastic moisturizing shampoo. Here are a few of my favorites.
Petal Fresh Moisturizing Grape Seed and Olive Oil Shampoo restores health to your hair using a blend of ultra-hydrating oil and nutrient-rich grapeseed—this combination is a winner! Olive oil is not only a culinary staple, it also helps to replenish moisture for your hair and will transform parched hair into silky soft perfection, by protecting the hair's keratin with antioxidants and vitamins. The grapeseed contains high levels of vitamin E, which is perfect for helping with hair growth and overall hair health. The grapeseed has the additional benefit of making your hair look shiny and not greasy and weighed down. A perfect follow-up to this shampoo would be to use the Petal Fresh Moisturizing Grape Seed and Olive Oil Conditioner.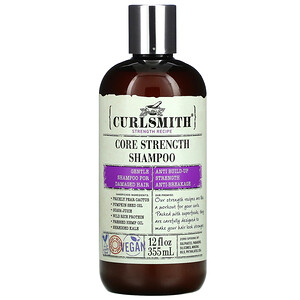 Curlsmith Core Strength Shampoo is great to use in the fall and winter to help build protein and structure back into your hair that's been caused by summer damage. This is my go-to as those with curly hair know that it needs a gentle cleanser that doesn't strip away natural oils. This foams and looks like a normal shampoo but the gentler ingredients will not dry out curls, so it's perfect for frequent washes and is color-safe. This is a great product for all hair types and is particularly beneficial for weak and damaged hair.
Step 3: Condition Your Hair
After detoxing your hair with the right shampoo, the next key step is following up with an awesome conditioner. Here are some excellent ones to try.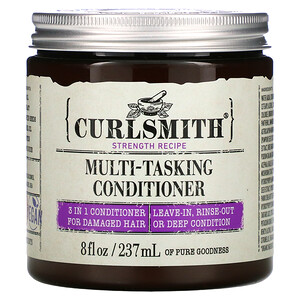 Curlsmith Multi-Tasking 3 in 1 Conditioner for Damaged Hair is enriched with proteins that can be used as a rinse-out deep conditioner or leave-in moisturizer so it's the perfect multiple-purpose solution. Go ahead and experiment and find the perfect protein moisture balance for your hair. This conditioner is lightweight in texture and helps to strengthen your hair and prevent breakage. It's perfect for any hair type, whether curly, straight, or in-between. It contains a combination of castor oil, babassu oil, jojoba oil, murumuru butter, hemp seed oil, superfood blends, and shea butter to create this great addition to anyone's hair care regime.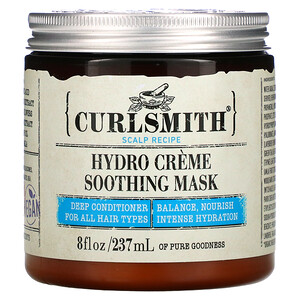 Curlsmith Hydro Crème Soothing Mask is an intensely hydrating deep conditioner that is suitable for all hair types, including thin or low porosity hair. It helps to promote natural growth by supporting the hair's natural elasticity and reduces the appearance of breakage and shedding which is perfect for this time of year. It has a great buttery texture which melts instantly on the hair to provide deep hydration without weighing it down. It also contains hyaluronic acid which is a great moisturizing miracle in the beauty industry. 1 gram of hyaluronic acid can hold up to 6 liters of water, which makes it a perfect ingredient for a hair care product as it helps to revive the hair without the weight of traditional oils and butters. Other scents in this mask are cedarwood, lavender, and green tea.
Step 4: Use a Hair Mask for Specific Hair Concerns
To end the repairing process and finish with shiny, beautiful, luxurious hair, try a hair mask. These are some of my favorites.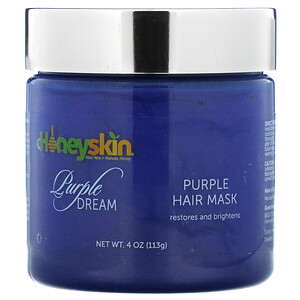 Honey Skin Purple Dream Purple Hair Mask is for blonde, natural gray, highlighted or bleached, or color-treated hair. Blondes sometimes receive the most damage because they are the most fragile to start with, and then over the summer, the hair gets warm and brassy with yellow tones. This product will lighten and bring cool tones to your hair. It revitalizes your hair with deep hydration and makes it become soft, shiny, and healthy once again. Honeyskin has no harmful chemicals, fragrance, alcohol, or gluten and is cruelty-free. This is a perfect deep conditioner, containing aloe vera, manuka honey, jojoba seed oil, and bergamot oil. You can use it right after you shampoo—just towel dry your hair and apply the mask directly to your hair, leave it in for 5-10 minutes, and then rinse thoroughly with water.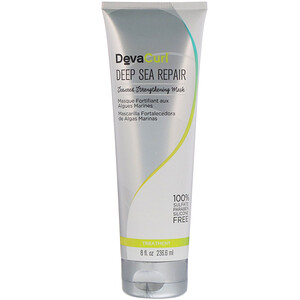 DevaCurl Deep Sea Repair is a rich, strengthening mask for curly hair (all curl types). This treatment contains a blend of seaweed, sea lavender, and amber, which is both luxurious and warm. Its proteins help improve your hair's elasticity and reduce potential breakage. The DevaCurl range is sulfate-free, dermatologically tested, and proven to be non-irritating. Your curls will look healthy and defined after using this product. To use it, apply after cleansing, leave it in for 15-20 minutes, and then rinse.
Summer fun doesn't have to take a permanent toll on your hair and scalp. These steps and products will help restore your locks to their pre-summer, shiny, healthy state, so you can spend the fall and winter looking and feeling great.