The Self-Care Products I Can't Live Without
DISCLAIMER
This blog has not been approved by your local health department and is not intended to provide diagnosis, treatment, or medical advice. Read More

This blog has not been approved by your local health department and is not intended to provide diagnosis, treatment, or medical advice. The content provided on this blog is for informational purposes only. Please consult with a physician or other healthcare professional regarding any medical or health-related diagnosis or treatment options. Information on this blog should not be considered as a substitute for advice from a healthcare professional. The claims made about specific products throughout this blog are not approved to diagnose, treat, cure, or prevent disease.
In this article: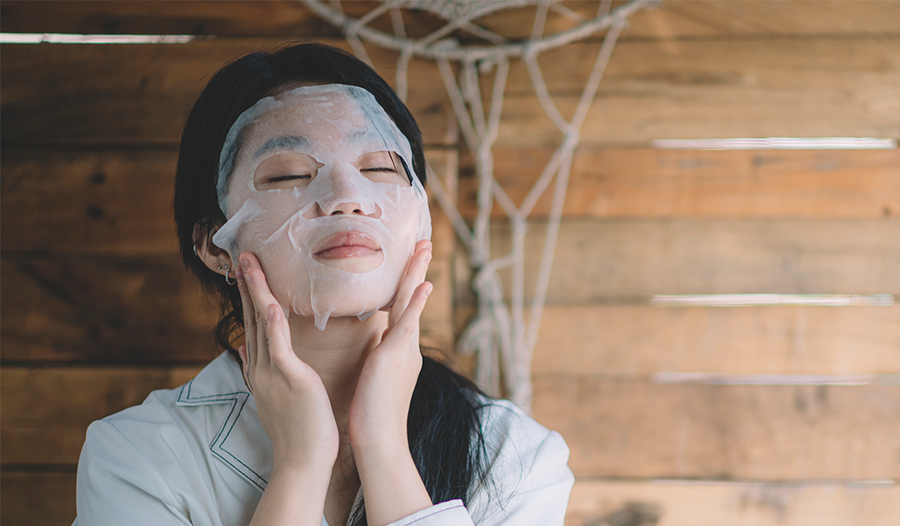 As a registered dietitian, I've spent my entire life nourishing my body from the inside out by eating healthfully, taking supplements, and drinking plenty of water. However, I've realized in the past few years that as well as I've treated the inside of my body, I have almost completely neglected the outside. And while that didn't hinder me in my teens and 20s, now that I'm— ahem— a little older now, all that neglect is catching up with me.
If I could go back and talk to college-age Alysa, I would say, "Wear your sunscreen, walk away from that tanning bed, and for the love of your 40-year-old self, please moisturize your neck."
Since time travel is not an option, I've spent the last few years playing catch-up by trying out different self-care products, developing new skin care routines, and generally learning how to take better care of my skin.
After going through lots of trial and error, I thought it would be helpful to share a list of some of my favorites, along with a few of the products I absolutely cannot live without.
‌‌‌‌Mount Lai Rose Quartz Gua Sha Tool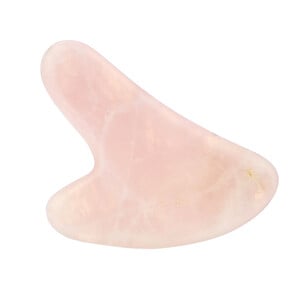 I could probably write an entire blog post about how much I love this gua sha tool. Not only is it beautiful, but it is easy to use and has multiple benefits.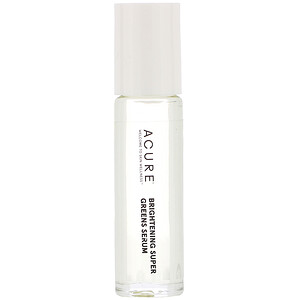 I typically use this in the evening after washing my face and applying moisturizer or Acure Brightening Super Greens Serum. While my family and I zen out with one of our favorite nightly TV shows, I use the rose quartz gua sha tool on my face, neck, and jaw.
Here's how to use the gua sha tool in three different ways, all while relaxing on the couch:
Hold it at a 15-degree angle from your skin and gently stroke upwards on your forehead, outward from your nose to your ears, and down your chin. Repeat each stroke five times before moving on to the next position.

From the center of your chin, position the notched end and smooth outward toward your jaw, giving it a slight press (and even a small jiggle) when you get to your jaw muscle. Hold the pressure for about 20 seconds until the muscle tension releases.

Use the notched end to glide along your neck muscles all the way down to your shoulder. You can also use the same motion on the back of your neck along the spine.
There are five primary benefits to using a gua sha tool regularly:
Relaxation:

After a stressful day, simply going through the gua sha ritual helps calm the nervous system and put you into a more relaxed state.

Improves circulation:

The gentle strokes stimulate greater blood flow and circulation beneath the skin, resulting in improved skin tone and texture.

Reduces puffiness:

The rose quartz is naturally cool in temperature, and along with the gentle scraping action, can reduce puffiness around the eyes.

Relieves facial and jaw tension:

Using a gua sha tool helps relax tense muscles and is also great for releasing tension in the jaw, especially for those of us who clench or grind our teeth.

May promote lymphatic drainage:

The direction of facial strokes is designed to pull toxins toward the lymphatic system so they can be cleared out by the body's natural immune system.
‌‌‌‌Grace & Stella Gel Bead Eye Mask
‌‌
‌
I work from home, mostly on the computer, so eye strain is a constant struggle. Keeping an eye mask in the fridge makes it easy to be able to take 10 to 15 minutes and give my eyes the rest they need. I love how the gel beads conform to my face, and the adjustable strap makes for a perfect fit. It's also great for those days when I need to work longer hours but feel like I can't stare at a screen for one minute longer. Taking a break with a cool eye mask gives me the invigoration I need to keep going.
During cold and allergy season, the gel bead eye mask can also be used to calm swollen eyes and sinus pressure. Just throw it in the microwave for 20 seconds and feel instant relief. (Make sure to clean your eye mask regularly and never use it if you suspect an eye infection.)
‌‌‌‌Kitsch Ice Roller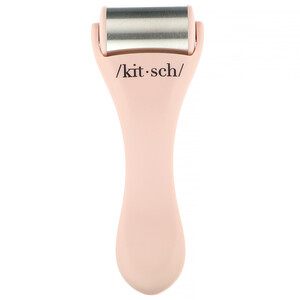 For those days when I feel puffy, inflamed, or just plain tired, an ice roller is my best friend. Ice rollers are exactly what they sound like: a roller you keep in the freezer so it's as cold as ice.
I use mine in the morning under my eyes if they are particularly dark or puffy. I also love using it at night to help reduce redness, shrink my pores, and seal in moisture from my serum treatments. Also, it just honestly feels really good. Think of it as a cool, calming self-massage.
Pro tip: To avoid getting too cold while using your ice roller in the fall and winter, sit under a heated blanket like I do.
A bonus to owning an ice roller is that it can also be used on sore joints and muscles. One thing my mom, a physical therapist, is always recommending for inflamed muscles is an ice massage. Having a roller on hand in the freezer is a quick and easy way to treat an injury or muscle strain.
‌‌‌‌Yeouth Retinol Serum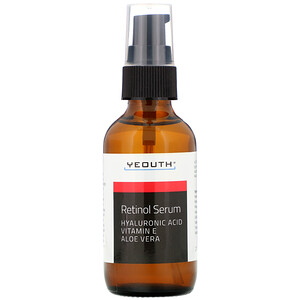 One of my favorite ways to practice self-care is to prep my skin with beauty products that work while I sleep. Waking up to smoother, brighter skin is a great way to start my day.
Every other night, after cleansing and toning my skin, I like to smooth Yeouth Retinol Serum over my face. Not only does it smell like honey, but the retinol works on my fine lines while the aloe vera, hyaluronic acid, and vitamin E lock in moisture and sooth my skin—all while I sleep!
What Is Retinol and How Do I Use It?
Retinol is a type of retinoid derived from vitamin A. Retinoids reduce the appearance of fine lines and wrinkles by increasing the production of collagen (collagen production naturally decreases as we age). Retinoids also help smooth the skin and fade age spots. There is a wide range of strengths, from prescription-strength retinoids to over-the-counter, lower-concentration retinol creams and serums.
The best way to incorporate retinol into your beauty routine is to start using it once or twice a week at night, working up to using it every other day. Apply to a clean, dry face, avoiding the eye area and any sensitive skin around the sides of the nose. Follow with your favorite moisturizer, and be sure to use an SPF during the day as it can cause increased sun sensitivity.
‌‌‌‌Kitsch Satin Pillowcase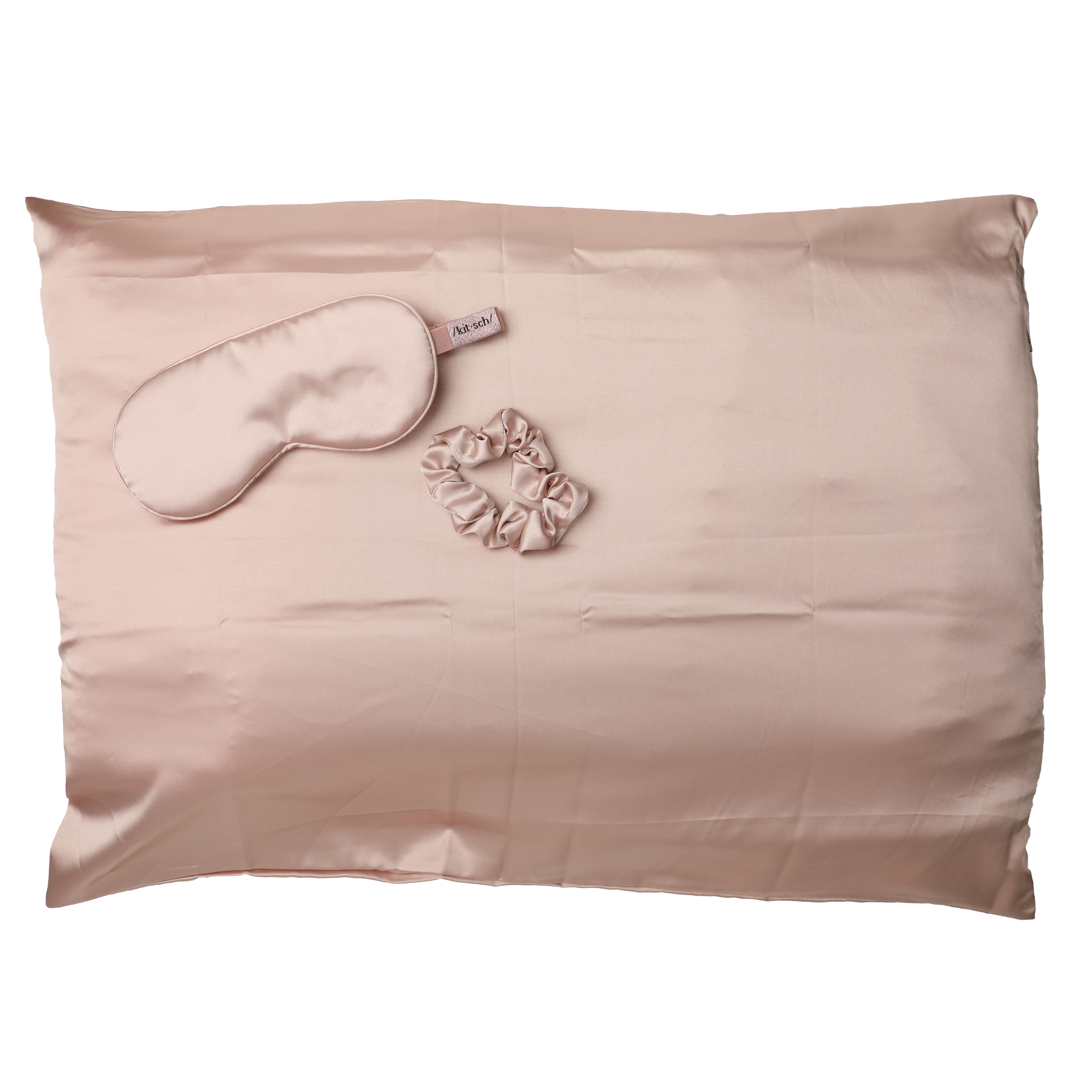 Speaking of sleep, I love sinking into bed after a long day and resting my head on a satin pillowcase. I had always heard about using a satin pillowcase for hair health, but what really sold me on it was the skin benefits. As someone who is playing catch-up from poor skin care decisions in my younger years, sleeping on a satin pillowcase supports everything I'm working on. The smoother surface helps decrease sleep lines and wrinkles, and the fabric itself helps my skin retain more moisture.
This specific pillowcase also comes with a satin sleep mask and scrunchie. I'm trying to get into the habit of wearing the sleep mask more often because the darker it is when you sleep, the more melatonin your body produces, resulting in deeper, more restful sleep. Nothing says self-care like getting a better night's sleep!
‌‌‌‌Radiant Seoul Sheet Masks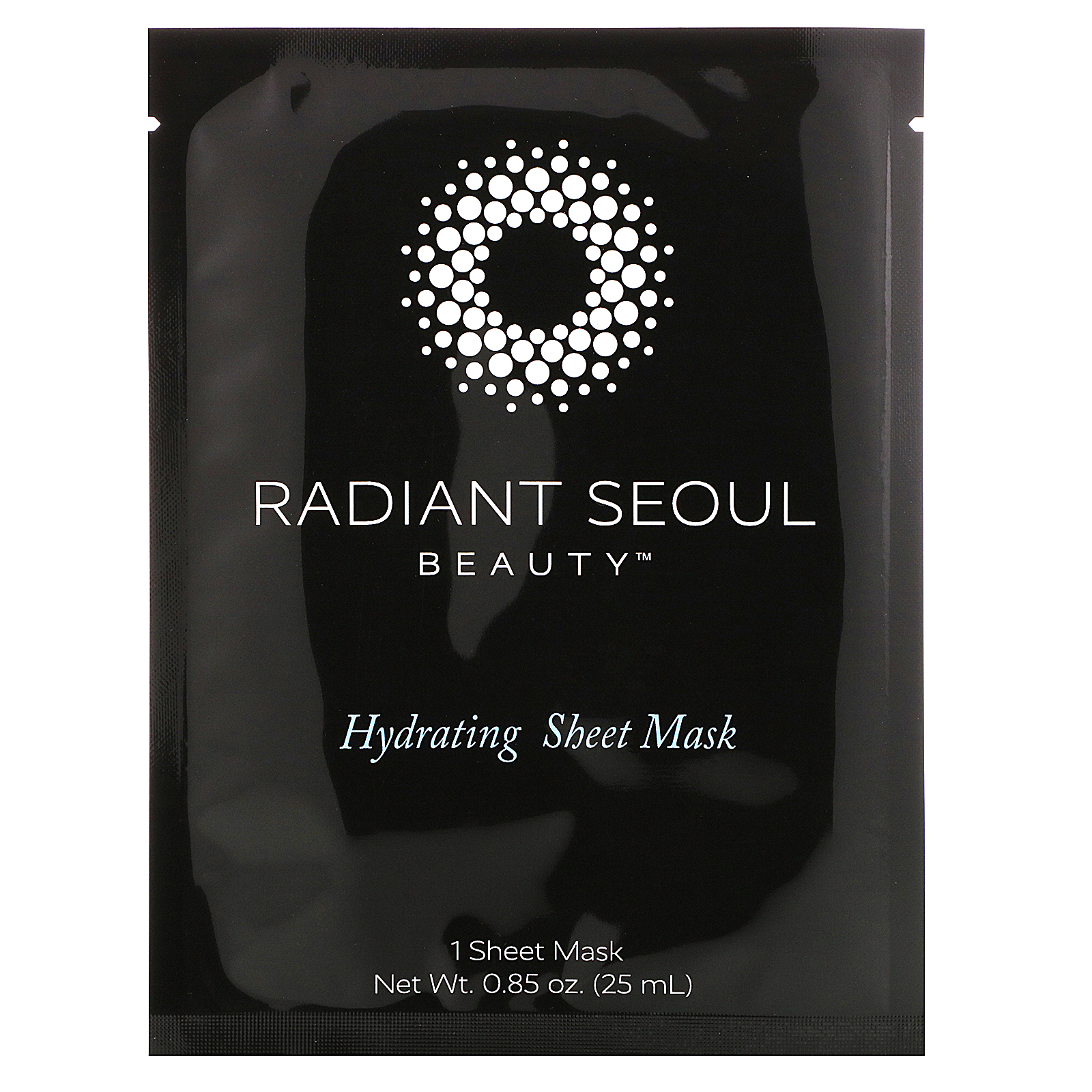 Sheet masks are a fun and inexpensive way to pamper yourself. Think of it as having a mini spa experience in the comfort of your own home. There are so many different masks available, and since most are only a few dollars, you can try them all!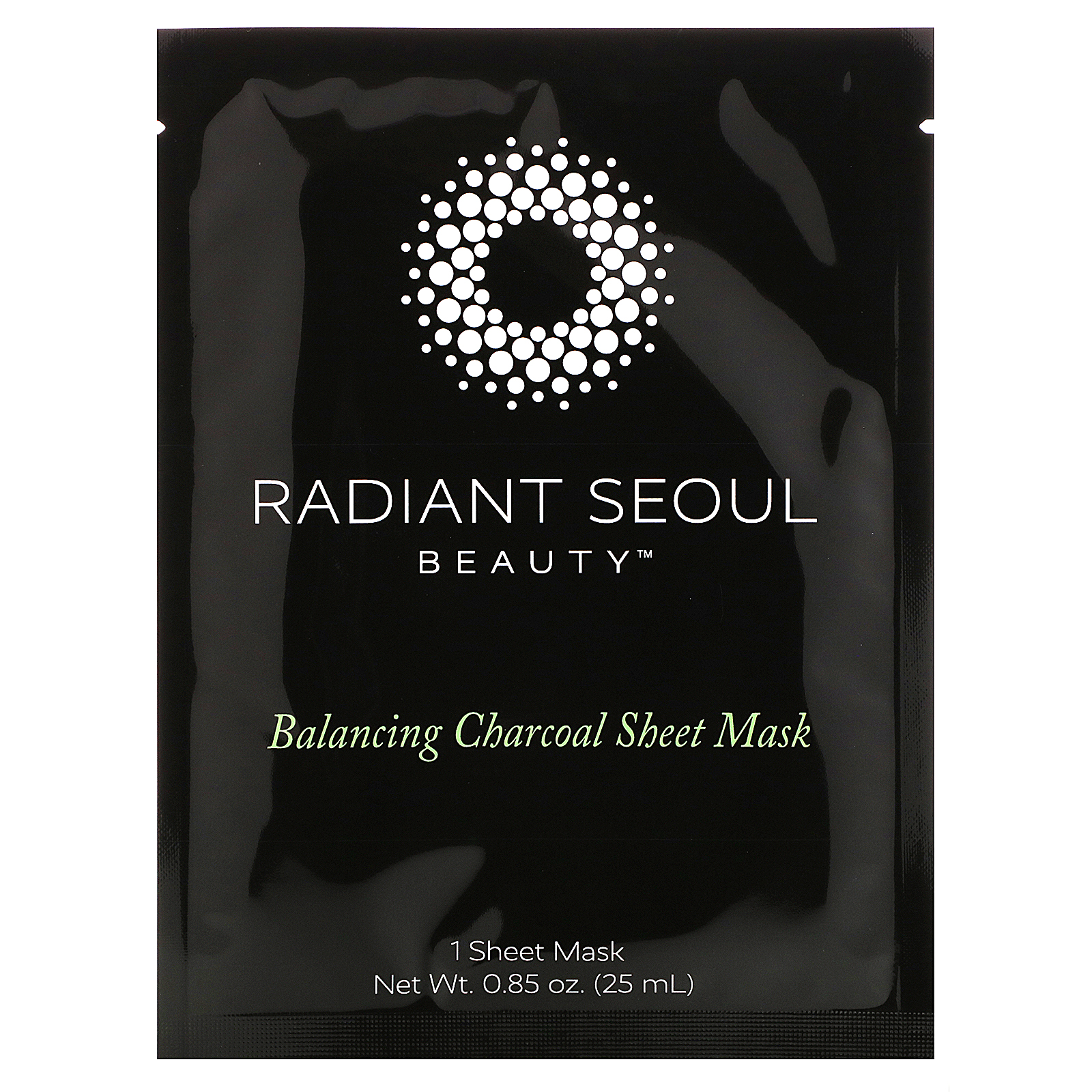 This week, I tried the Hydrating Sheet Mask from Radiant Soul while my daughter tried their Balancing Charcoal Sheet Mask.
What Are Sheet Masks?
Sheet masks are face-shaped pieces of fabric, paper, or fiber that are soaked in beneficial ingredients like vitamins, minerals, antioxidants, and hyaluronic acid. When you place the mask on your face, it seals these nourishing ingredients in, giving you a more concentrated dose of product and improving skin hydration.
If you've never tried one before, they are easy to use. Simply remove the protective layer from the mask, place it on your skin for 10 to 15 minutes, and then gently massage any leftover product onto your skin (this would be a great time to use your gua sha tool).
What I love most about this list is that everything serves a dual purpose. The skin I neglected for too many years is becoming smoother, brighter, and more beautiful. Plus, the daily rituals I've created by using these products have improved my mood, calmed my nerves, and helped me get a better night's sleep. Here's hoping they help you achieve the same benefits!