My Evening Skin Care Routine is My Self-Care
DISCLAIMER
This blog has not been approved by your local health department and is not intended to provide diagnosis, treatment, or medical advice. Read More

This blog has not been approved by your local health department and is not intended to provide diagnosis, treatment, or medical advice. The content provided on this blog is for informational purposes only. Please consult with a physician or other healthcare professional regarding any medical or health-related diagnosis or treatment options. Information on this blog should not be considered as a substitute for advice from a healthcare professional. The claims made about specific products throughout this blog are not approved to diagnose, treat, cure, or prevent disease.
In this article: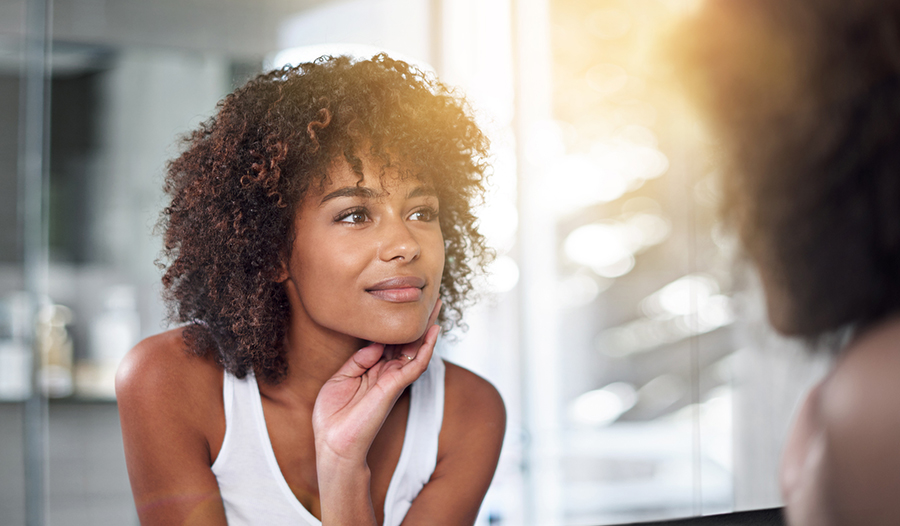 These days, self-care is a necessity and a non-negotiable. Well, at least for me it is! As a mother, military wife, project manager, and entrepreneur, life certainly can get a bit crazy, to say the least. I find it can be hard managing my household and all the other things, let alone taking time out for myself. Often when I even consider taking time out for myself, I feel guilty and that I'm neglecting others. But you know what they say: You cannot pour from an empty cup! That's why most recently, I have made self-care not only a priority—but also part of my evening skincare routine.
Now a few of you may be thinking: How can self-care really be as easy as an evening skincare routine? Quite honestly, it may be too easy! There are a plethora of products out there to achieve skin goals that could leave you buying more than what you need! And that totally goes against self-care because who wants to waste money on things you don't need—let alone are not sure will work? Still, having a solid nighttime skincare routine can not only be transformative to your skin, but also your mind.
Building a solid, simple, and effective evening routine for your skin allows you to really set the tone for the next day. You know that each and every night you will devote a few minutes to caring for and investing in yourself. And when you wake up, not only do you look renewed, you feel confident that you are showing up as your best self. Sounds a bit too good to be true, right? Thankfully, this is all achievable by creating your own ritual. However, if you need some help or inspiration, I am here to help by sharing my simple, yet fulfilling evening skincare routine.
‌‌‌‌Choose the Proper Face Cleanser
I honestly feel this may be the most important step in terms of my self-care evening skin routine. I know some may skip this step, but it is totally necessary! Essentially, a clean face is the foundation of receiving all the goodness from any product later applied. Think of it as allowing yourself to start with a clean, blank canvas. Without a proper cleanser, you will never be able to receive the full benefits of any product. In addition, not ensuring your face is properly cleansed only leaves it more susceptible to blemishes. Whether you are a teenager or adult, a pimple is never welcome and can lead to unnecessary stress, which is all reflected back upon your skin. To ensure I don't get lazy and skip this step, I like to approach it with the mindset of washing away all the craziness of the day and bringing the focus back to me.
When choosing a cleanser, I am a total fan of simplicity. I prefer products that get the job done by removing dirt and impurities, but that also won't leave my skin unnecessarily dry or inflamed. Additionally, I am a fan of products that are multipurpose, such as the Cetaphil Daily Facial Cleanser. This tried-and-true cleanser not only cleans my skin so it is prepped to receive all the benefits of the products I will use afterward, but also easily removes makeup that I've been wearing all day. If you find that this product is a bit too much, you may find that Cetaphil's Gentle Skin Cleanser is more suitable for your sensitive skin. I have personally used both for years and find that both are equally effective.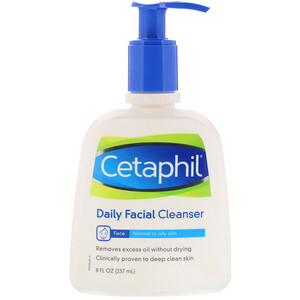 For those who are maybe a bit too lazy to make it to the sink to wash your face at the end of the night, you may opt to use the Neutrogena Makeup Remover Cleansing Towelettes. These are loved by many not only when traveling, but also at home as they are super-handy, easy, and effective for removing makeup.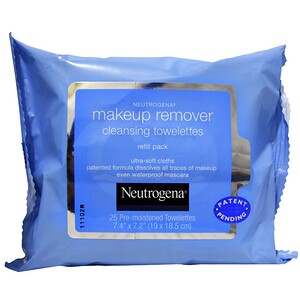 For any hard-to-remove makeup looks from using a super-waterproof mascara or eyeliner, I highly recommend the Garnier SkinActive Micellar Cleansing Water. This makeup remover easily wipes away any makeup and residue and is gentle around the eyes, all while leaving the skin feeling silky-smooth.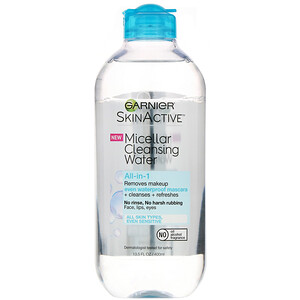 ‌‌‌‌Tone to Balance Your Skin
Once your face is clean of all makeup, dirt, and impurities, the next step in my simple self-care nighttime skin routine is to tone my skin. Toning is a great step, as it can help balance the pH of your skin, minimizing oiliness and inflammation. In essence, toning can really calm the skin prior to adding moisture and other treatments.
Personally, I look forward to toning because I just love the smell of toning products. They always seem to smell so pure and renewing, which really helps me look forward to my self-care ritual. Plus something about softly rubbing the toner over my freshly cleansed skin and then feeling how soothing it is afterwards is just so satisfying and relaxing.
A beauty world favorite, the Pixi Beauty Skintreats Glow Tonic Exfoliating Toner includes aloe vera, ginseng, and botanical extracts, which give it a fresh smell. It also contains glycolic acid, which helps gently remove dead skin to leave a healthy glow.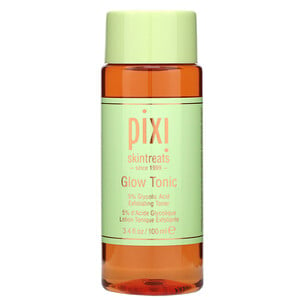 Rosewater is also widely used in terms of toners. One main reason is it smells incredible because it's made from rose petals. Personally, I find it super-relaxing and indulgent, leaving me with the feeling of investing in myself. Heritage Store Rosewater Facial Toner is widely used due to its simple ingredients and effectiveness. It diminishes the appearance of fine lines, refines pores, and combats dryness.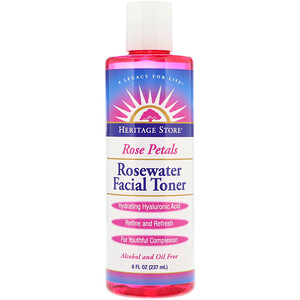 Many great toners include witch hazel, which is tried-and-true in terms of toning. Witch hazel can be used for a multitude of things including acne, inflammation, and even burns by easing irritation. I love a little bit of fragrance in my witch hazel, which is why I recommend the Mild By Nature Witch Hazel in Rose Petal. However, if the smell bothers you, you can always opt for the unscented version.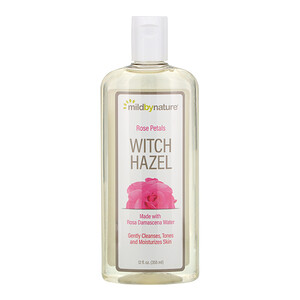 ‌‌‌‌Moisturize to Soothe and Nourish
Another very vital step to my skincare routine is moisturizing. Upon cleansing and balancing the skin, you really want to replenish your skin with moisture before heading to bed. Choosing a moisturizer, though, can prove to be a bit difficult depending on your skin type and needs. Some of us are combating acne, uneven skin, discoloration, wrinkles, or all of these at the same time. Additionally, you may even have sensitive skin, so you will need to be careful what you use right away.
As I have gotten older, lines are definitely showing up more on my face, especially even more so when I am tired and stressed. To help reduce this, using a moisturizer that is effective against wrinkles can not only be helpful, but also provide some peace of mind toward your self-care routine. Eucerin's Q10 Anti-Wrinkle Face Creme is an iHerb Beauty bestseller—and for good reason: It reduces the look of fine lines and wrinkles within five weeks! Additionally, for those with sensitive skin, it's non-irritating and gentle so that you can add it to your skincare routine without worrying it may cause further damage.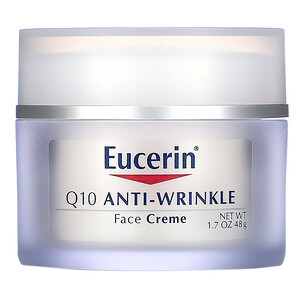 If you are looking to really tackle wrinkles, lines, and discoloration, then using a moisturizer with retinol will make a huge difference. Life-flo's Retinol A 1% Advanced Revitalization Cream includes retinol A, a retinoid that stimulates the blood vessels to create more collagen. This ultimately reduces fine lines and wrinkles, fades age spots and uneven patches, and leaves you with radiant skin. While retinoids are super-powerful, you need to be careful when using them as too much of a good thing can have the opposite effect.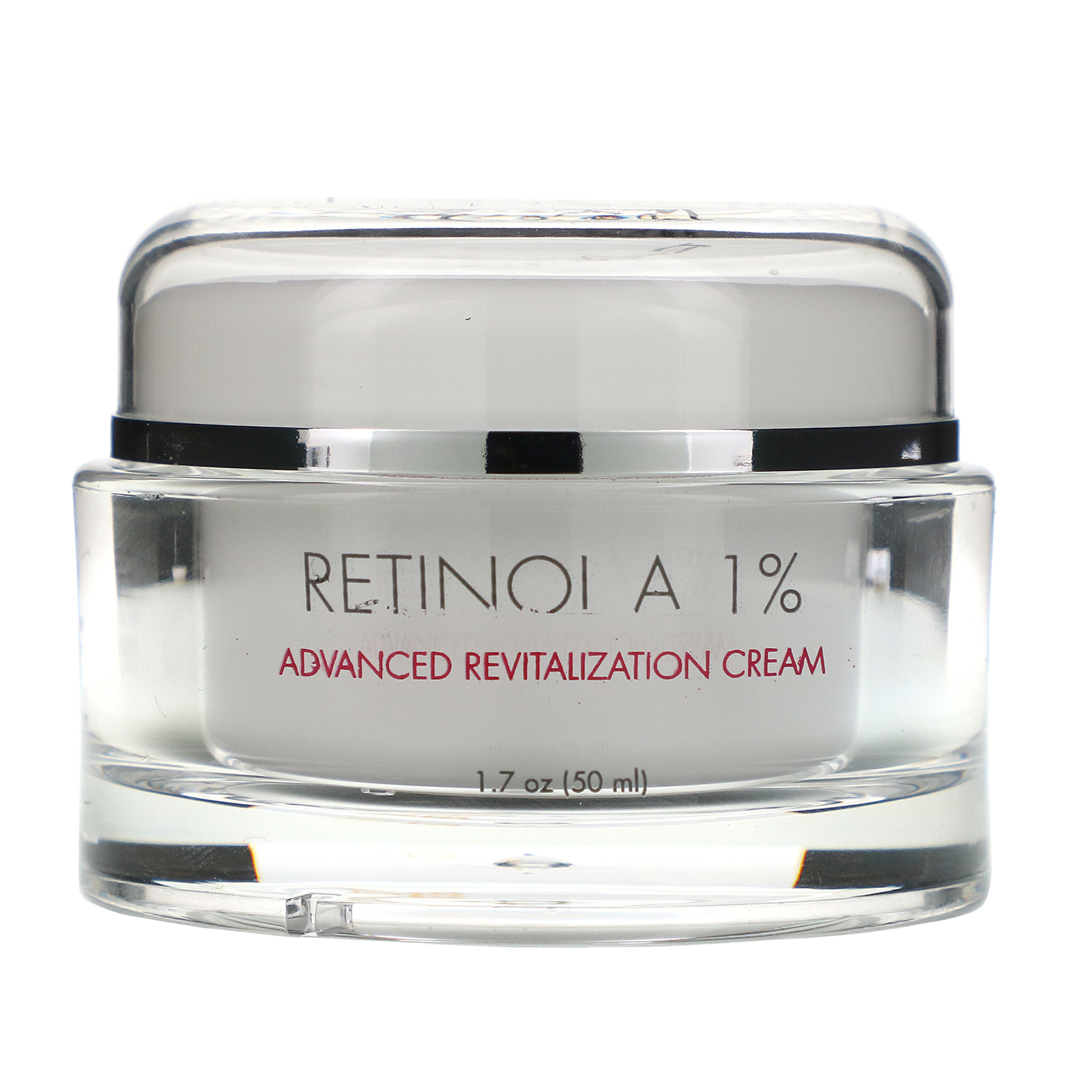 ‌‌‌‌Always Wear SPF In The Daytime
Although the focus is on your nighttime skin care routine, it is important to include moisture and protection during the daytime to ensure all your time, effort, and money is not wasted. No matter the time of the year, continue your self-care routine the next morning by including a moisturizer that includes a SPF. Eucerin's Daily Protection Moisturizing Face Lotion with SPF 30 is highly recommended as it is fragrance-free, non-comedogenic, and clinically proven safe for sensitive skin. Again, in the effort to maintain all the effort into the evening routine, it only makes sense to protect your skin the very next day.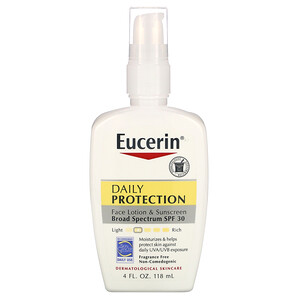 I genuinely hope my evening skincare routine is not only helpful but easy to implement on your own. Many times, when we think of self-care, it has to be over the top, but in actuality, less really can be more. With a few simple steps, you can truly invest into yourself and create your very own self-care regimen.
Mallory Hank-Johnson, or MJ, is a curly-haired millennial mother and wife who is a project manager by day and an influencer, podcaster, and entrepreneur in whatever free time she can find. Long story short: she likes to wear a lot of hats that her curly afro can't seem to fit. You can find MJ sharing her musings on motherhood, fashion, beauty, and other lifestyle topics on LifebyMJ.com.