What you Need to Know About Ordering Natural Products Online
DISCLAIMER
This blog has not been approved by your local health department and is not intended to provide diagnosis, treatment, or medical advice. Read More

This blog has not been approved by your local health department and is not intended to provide diagnosis, treatment, or medical advice. The content provided on this blog is for informational purposes only. Please consult with a physician or other healthcare professional regarding any medical or health-related diagnosis or treatment options. Information on this blog should not be considered as a substitute for advice from a healthcare professional. The claims made about specific products throughout this blog are not approved to diagnose, treat, cure, or prevent disease.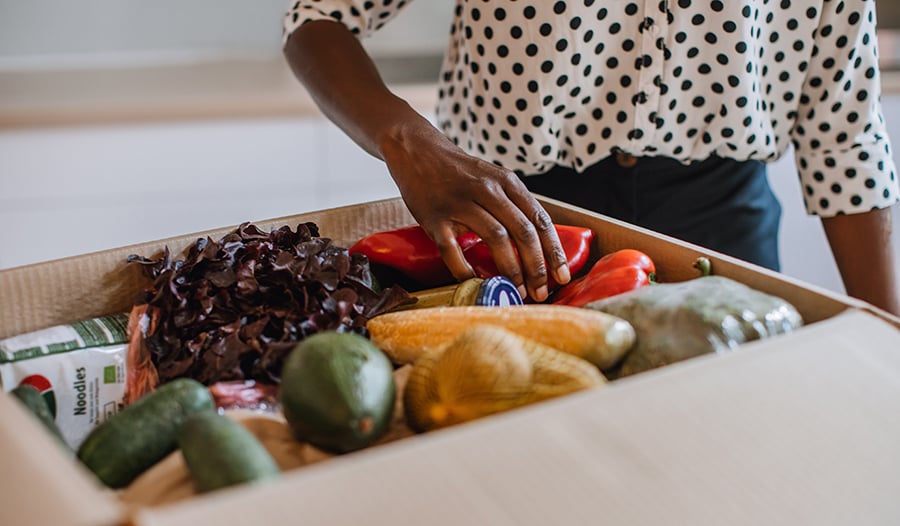 Did you happen to see the Wall Street Journal article titled You Might Be Buying Trash on Amazon – Literally? It was an interesting story that went viral. WSJ reporters were responding to how almost anyone can open a store on online marketplaces and sell just about anything. So they sent reporters out dumpster diving in several New Jersey towns looking for things they could turnaround and sell on the world's top marketplace. They were successful with listing a sealed jar of Trader Joe's lemon curd among other ingestible items. In fact, it turned out to be easy.
The article got me thinking about the importance of knowing what you are buying when you go to buy a dietary supplement. Honestly, when I look at dietary supplements being sold online many times I have no idea who the manufacturer is and that concerns me. Unfortunately, it is a sad fact that the dietary supplement industry is still plagued by some companies looking to make a quick buck. They may do this by making unsupported claims, or by marketing poor quality products that may contain ingredients below the label claim. Sometimes companies put out products that are adulterated with unwanted toxins or perhaps even laced with prescription drugs.
In general, these situations happen mainly with fly-by-night Internet upstart companies as most well respected, established brands would not jeopardize their reputation by not following good manufacturing practices (GMP) or by selling a product that does not meet label claims. They have too much to lose.
The Importance of Quality Control
Over the years many organizations have conducted independent chemical analyses of various types of commercial products. Most often companies that employ what are called "good manufacturing practices" or "GMPs" have processes in place to guarantee what is stated on the label is actually in the product. But, these assurances are not required. There are some very good certification organizations that provide quality control guarantees like NSF® (National Science Foundation), USP® (United States Pharmacopeia), and ISURA®, but there is also a trend for manufacturers to validate their raw materials and products through 3rd party laboratories. Some companies practice transparency by actually posting the chemical testing of their products to assure consumers about quality.
Here is an example of the problem of not meeting label claims. Back in 2018 some team members at iHerb noticed extremely low prices for CoQ10 being sold online from 3rd party resellers on a well known online marketplace. These products were well-packaged, used engaging imagery for promotions, and even had tons of 5-star reviews! But the price was impossibly low.
Here is what alarmed the iHerb team: the products were being sold at a price far below the cost of the raw material and manufacturing costs of CoQ10. Something was just not right. So the iHerb team ordered the cheap CoQ10 and had an independent lab test them. What they found was extremely distressing! Instead of the claimed 400 mg, only 116 to 127 mg of CoQ10 was found in the products! This test showed the same misleading results for not just one brand, but three different ones, each competing for the top spot! Moreover, this was only one set of products tested.
Why is this situation so distressing? As a physician, I know the value of getting the proper dosage of these supplements like CoQ10. They can provide critical support. An insufficient dosage means that CoQ10 or any other supplement given at less than the beneficial level may not produce its desired effect. It could be the difference between improved health and severe consequence.
Tips for Checking for Quality
Most of us have shopped online thinking we were buying a great product due to high numbers of reviews and a bargain price, only to find out later that the product was garbage. It is one thing to buy a toy or device that doesn't work, it is an entirely different thing when it comes to dietary supplements. Don't worry, I am going to explain the best steps to take to make sure you are getting a quality product.
First, let me explain what I believe is going on. It appears that some companies are taking advantage of the marketing and logistic abilities of major online marketplaces. Their tactics include attracting customers by creating fake reviews and quickly creating new brands if they are shut down by the marketplace or Federal Trade Commission (FTC).
Compounding the problem is that while most marketplaces also carry major name brands, their prices are naturally higher, they have fewer reviews, and generally spend less on marketing on marketplaces. This may result in lower rankings on a marketplace, making it difficult for customers to find the higher quality products.
As a physician dedicated to promoting getting the most from natural products, I want consumers to choose the best products. Unfortunately, I can empathize with consumers wanting the best prices. But the old adage is true here – you always get what you paid for. And, if the price is too good to be true, there is probably a reason for it. Consumers should be cautious if the price is substantially lower than leading brands. Assuring quality requires testing and other steps that are expensive and add to the cost. But, these costs are well worth it if you are taking a product for your health. It is smart.
A Brief Guide to Smarter Online Shopping for Supplements and Natural Products
Shop brands that have invested in internal Research and Development, as well as Quality Control departments.
Buy products that provide quality control guarantees like NSF® and USP® or validate their raw materials and products through 3rd party laboratories.
Shop from stores and sites that focus on selling natural products.
Make sure products are stored in stores or climate-controlled warehouses that follow Good Manufacturing Practice Guidelines.
When buying house brands, including iHerb Exclusives, make sure they have done their due diligence by reviewing their quality control guidelines or iTested Verified document.
Always check the expiration date of the products you order. It is often possible to get huge discounts on national brands due to encroaching expiration dates.
Look for genuine customer reviews – by customers who are verified to have ordered the product.
There are a lot of reasons that I have confidence ordering from iHerb. They run their business much differently from the major marketplaces. Be sure to check out the About iHerb page to see all of the important steps in place to ensure quality. Be sure to watch the video of the iHerb storage facilities to see just one of their amazing facilities. It is impressive to observe.