6 Ways to Treat Your Dad
DISCLAIMER
This blog does not intend to provide diagnosis... Read More

This blog does not intend to provide diagnosis, treatment, or medical advice. Read more. The content provided on this blog is for informational purposes only. Please consult with a physician or other healthcare professional regarding any medical or health-related diagnosis or treatment options. Information on this blog should not be considered as a substitute for advice from a healthcare professional. The claims made about specific products throughout this blog are not approved to diagnose, treat, cure, or prevent disease.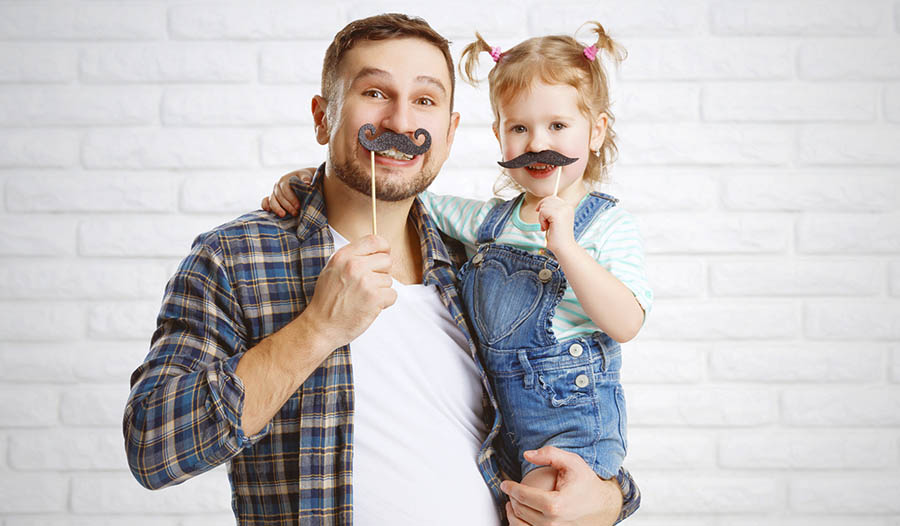 Treat your dad this upcoming Father's Day!
Dads are often underappreciated, but you can turn that around this year and actually, any time of the year. Simply put together a gift set that features products catering to their specific interests. Whether it's about pampering himself or following a healthy lifestyle, Dad will certainly love the thought you put into what's important to him.
Lifestyle and Fitness Gift Basket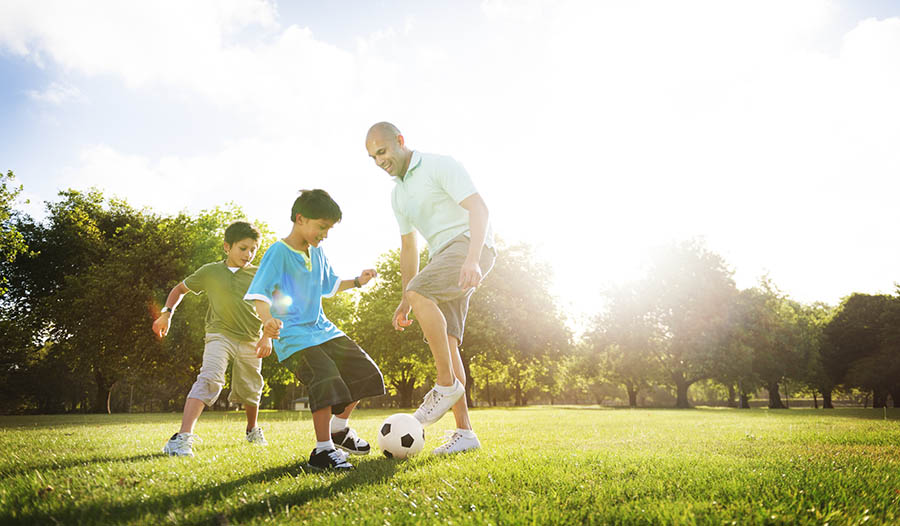 Dads who enjoy regular workouts or who participate in sports on a frequent basis could benefit from a well-appointed lifestyle and fitness gift basket. Include some protein powders. These powders can be mixed into his morning glass of milk, orange juice or smoothie for an after-workout energy fix. Protein bars and shakes are another great choice. Choose a variety of flavors that are low in sugar and free of GMOs, soy and gluten. They are available in many different flavors, such as chocolate and vanilla.
If your dad likes to make his own energy drinks for post-workout needs, give him a durable blender bottle. These bottles make it easy to mix your own juices and protein drinks. Include a pre-workout supplement or powder that could help your dad to enjoy better endurance and athletic performance. Recovery formulas can be mixed and enjoyed after an intense workout or day of tennis or hiking. They restore his balance of electrolytes and help muscle cells to recover after intense exercise. For dads who are true fitness buffs, add some supplements that are designed for athletic individuals, such as creatine for energy, BCAA for overall fitness and l-carnitine for muscle building and repair.
Health and Wellness Gift Basket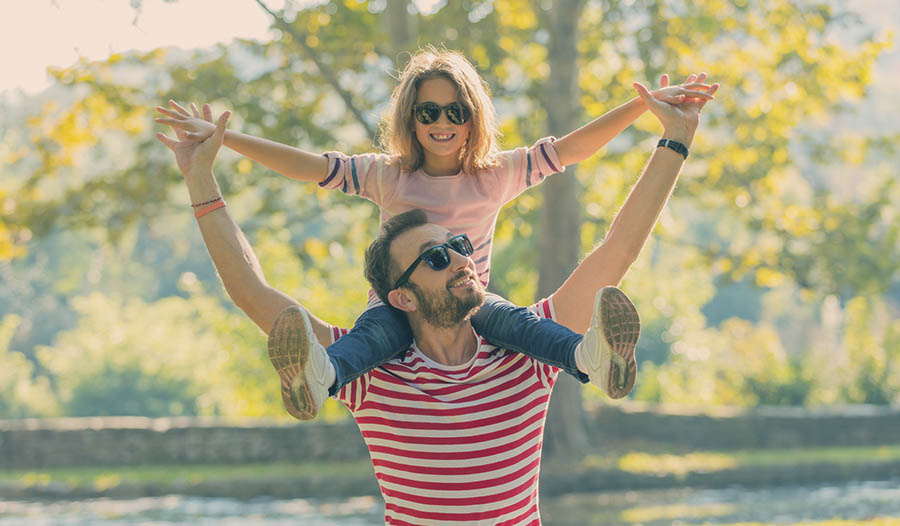 If your dad wants to get healthier or enjoys living a healthy lifestyle, consider including some great multivitamins. This is a great option if your dad is not a big fan of vegetables or if he is vegan and does not get enough collagen, omega-3 or omega-6 fatty acids in his plant-based diet. There are also multivitamins formulated specifically for men with a special focus on prostate and heart health. If your dad already takes a multivitamin but could use a little extra support, try maca, saw palmetto or prostate formulas. These dietary supplements may help to reduce your father's risk of urinary difficulties and reduce his chances of developing prostate cancer or an enlarged gland.
Smoothie Lover Gift Basket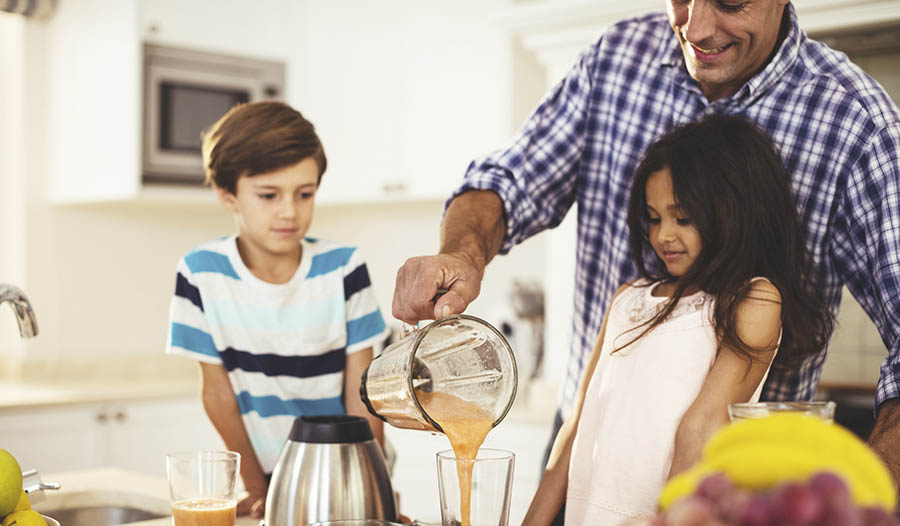 Smoothies are another great choice for a gift basket. Include a blender cup and basics such as powdered or natural peanut butter. Try superfood blends with ingredients such as acai and spirulina. The green formulas feature important phytonutrients and vitamins. Chia seeds offer a powerful punch of proteins and fatty acids. If your dad likes his drinks sweet, add some healthy options such as coconut sugar, honey, agave syrup or stevia powder. Consider including some smoothie recipe cards or even a smoothie recipe book.
Coffee and Tea Lover Gift Basket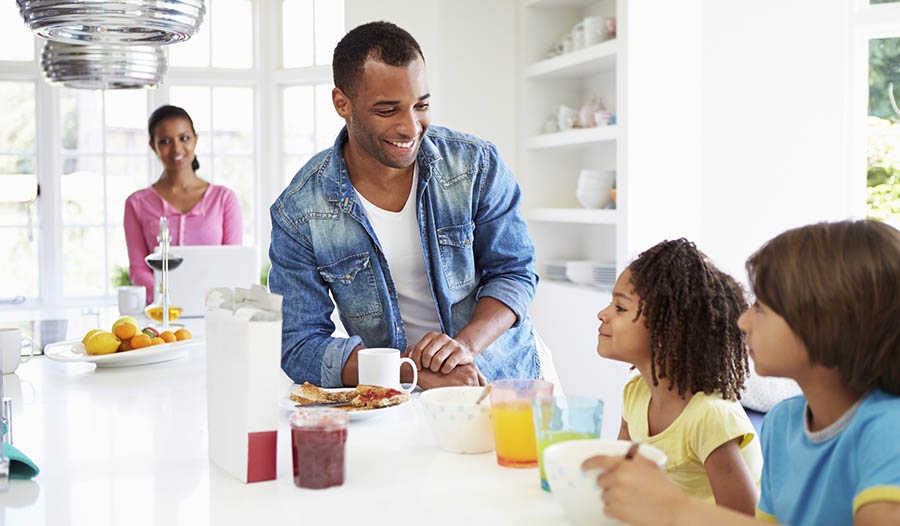 If your dad loves coffee, tea or both, you could build him a gift basket of natural, organic and fair-trade products. If he likes instant coffee or enjoys having some available at his desk at work, there are both caffeinated and decaffeinated options in regular and robust flavors. Ground coffee is a great option for him to use in his French press or traditional drip brewer. If he likes freshly ground coffee, include a bag or two of whole-bean coffee that is grown in a sustainable manner. If your father is open to trying something new, consider an herbal coffee alternative that has caffeine but not the acid in the coffee beans.
If your dad is not a coffee drinker, he might enjoy loose-leaf tea or packaged tea bags. Black tea offers a caffeine kick and comes in a variety of flavors, such as cinnamon. You could also choose decaffeinated black tea in a variety of flavors. Iced tea is refreshing in the summertime and comes in fresh flavors such as peach and blueberry. Ginger tea soothes a bellyache while green tea provides helpful antioxidants. Green tea comes in flavors such as lemon and peach.
Personal Care Gift Basket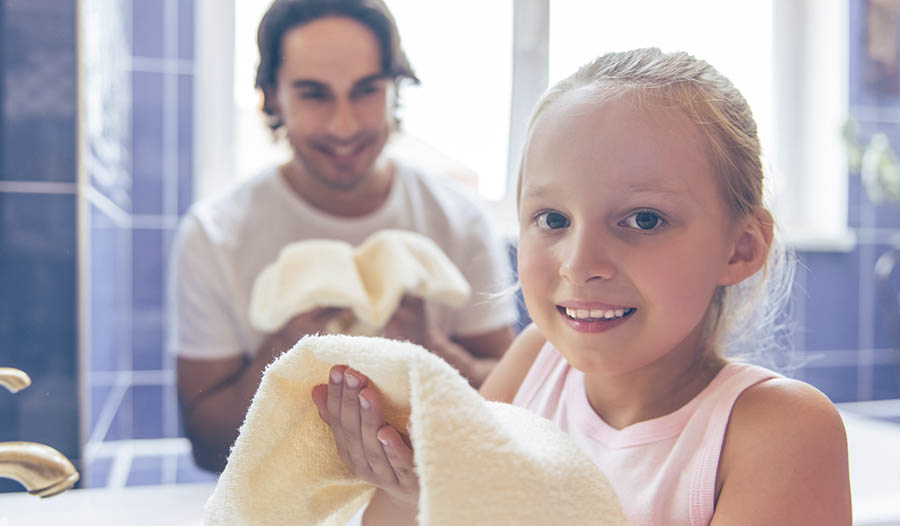 If your dad takes pride in how he looks and enjoys grooming, consider a personal care gift basket that includes men's skincare products such as facial wash with a fresh, clean scent. If his face is dry from working outside, include a moisturizer. Consider including a men's formulated deodorant, which will help him to smell clean and pleasant even after a long day of intense physical activity. Stick deodorants that are clear will not leave a stain on his shirts. Include a bottle of anti-dandruff shampoo with essential oils to keep his hair looking great and his scalp healthy. If your dad doesn't have dandruff, a basic daily shampoo for his hair type is a great choice.
Shaving Gift Basket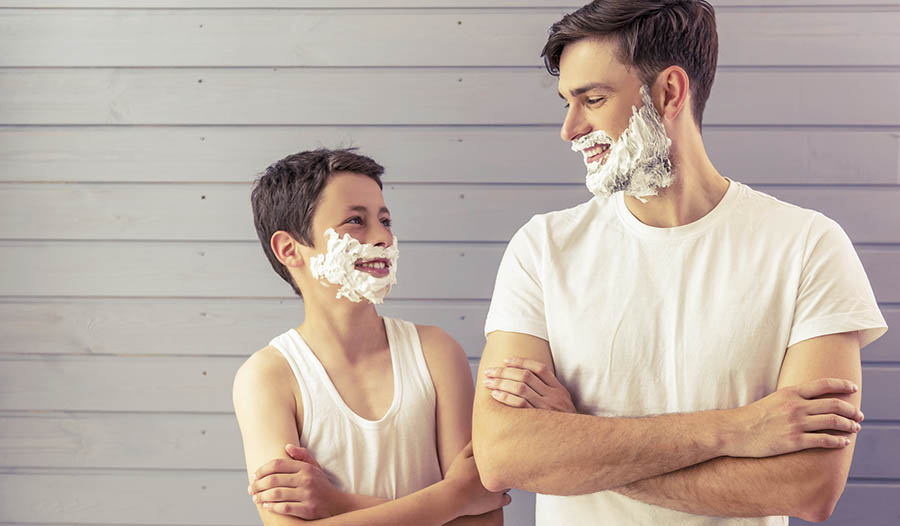 For dad's shaving needs, you could include a natural foaming shaving cream free of scents and parabens. Aftershave is another classic gift to include in a shaving set. Disposable razors with extra blades add convenience to your dad's grooming routine. Choose a razor with multiple blades for a smooth finish. If your father has a beard and only trims or does a little bit of shaving, include some beard care products such as beard oil or a beard hair softener if his beard hair is rough. You could also include these shaving needs as a part of a general grooming basket of other personal care items.
Need More Ideas?
With over 30,000 products available, iHerb is a great resource for finding gifts for Dad. Visit us and create your own customized gift set just right for your Dad.